No results were found for the filter!
While Cantine Maschio was originally a distillery that had existed for several centuries, Bonaventura Maschio decided in 1973 to convert it into a winery. Always on the cutting edge, he tried to be as modern as possible in viticulture and production methods, which proved to be the right decision. Today the Maschio Chardonnay and the Maschio Pinot Rosa are two of the best selling wines in Italy.
Successful sparkling wines from Veneto - Cantine Maschio
The Maschios grapes come from the Prosecco region in Veneto. On the hills of Valdobbiadene and Conegliano, as well as in the Piave Valley, the grapes ripen for the family's wines. As a result, their name is now naturally inseparably linked with Italian sparkling wine. Maschio has been able to benefit from the increasing popularity of the aperitif culture and has been able to build up its reputation. The Venetian tradition of the "ombra", a glass to drink with friends, is representative of this lifestyle.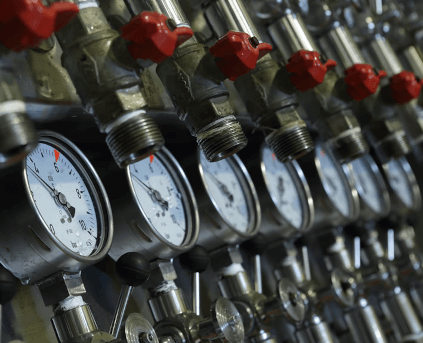 The grapes and the Maschio wines
White grape varieties make up the largest part of the harvest at Cantine Maschio:
Glera
Chardonnay
Sauvignon Blanc
Pinot Bianco
Gewürztraminer
In addition to these classics, the Verduzzo grape variety is also cultivated, which is native to Veneto. Pinot Noir is the only red variety cultivated for the rosé wines. Innovation, as already mentioned, is a fundamental pillar of Maschio, and so the cellar uses modern methods of cold extraction of juice and cooling the must with nitrogen.
Sparkling wine production
In contrast to the classic sparkling wine production with a double fermentation, only a single fermentation is carried out at Maschio, using only must from the first pressing. The wine then ferments for about 4 weeks in a pressure vessel and can then be bottled.
17 different wines are now produced at Maschio. Sparkling wines with the classic Prosecco make up the bulk, but single-varietal Traminer or Chardonnay also ferment in the bottle. Rosé-coloured sparkling wines are also offered. In addition, there are some sparkling wines such as Prosecco Frizzante or other grape varieties such as the aforementioned Verduzzo.
More information about Cantine Maschio
Address
Company Name:
Cantine Maschio
Street:
Via Roma 2
City:
31028 Vazzola (TV)
Country:
Italy
Region:
Veneto
Continent:
Europe
Contact & Web
Website:
https://www.cantinemaschio.com/
Facebook:
https://www.facebook.com/cantinemaschio
Telephone:
+39 0438 794115
Fax:
+39 0438 795278