Castle of Dracula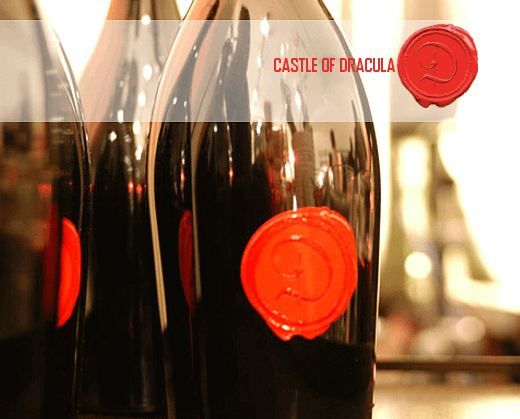 Frizzante from Dracula's Castle

In 1989, Prince Kretzulesco from the historic house of Bassarabas was a longstanding friend of the Italian king Umberto I and laid the foundation for this Venetian Frizzante with the melodic name Castle of Dracula
Marsecco is a unique Frizzante from Veneto.

The Frizzante from Castle of Dracula is pressed from the Marzemino grape, which explains the portmanteau Marsecco. The grapes for this fine rosé Spumante are still grown on the family's own estate between Venice and Treviso.
Marsecco Red delle Venezie IGT Vino Frizzante Semisecco - Castle of Dracula
Castle of Dracula | Italy
Content
0.75 liter(s)
(

€10.52

/ 1 liter(s))
Content
0.75 liter(s)
(

€10.52

/ 1 liter(s))
Marsecco Gold Glera del Veneto Vino Frizzante IGT - Castle of Dracula
Castle of Dracula | Italy
Content
0.75 liter(s)
(

€10.64

/ 1 liter(s))
Content
0.75 liter(s)
(

€10.64

/ 1 liter(s))
Marsecco Rosé Rosato Vino Frizzante - Castle of Dracula
Castle of Dracula | Italy
Content
0.75 liter(s)
(

€10.65

/ 1 liter(s))
Content
0.75 liter(s)
(

€10.65

/ 1 liter(s))
More information about Castle of Dracula