No results were found for the filter!
De Wetshof Winery is located in the Robertson Wine Valley in South Africa. It is one of the most famous Chardonnay houses in the world.
De Wetshof Estate - Wines from the Chardonnay Wizard
Since the 70s of the last century the estate has been managed by Danie de Wet. At that time, he brought Chardonnay vines to South Africa, contrary to import prohibitions and quarantine regulations, and thus laid the foundation for his current pioneering role in the production of exquisite white wines.
The climate in Robertson
The climate in the Robertson Wine Valley is dry. A light breeze blows from the coast of Agulha towards the vineyards, keeping them well cooled in the sunny summer, while the cool winds and drought reduce the risk of plague in the vineyards, minimising the use of pesticides.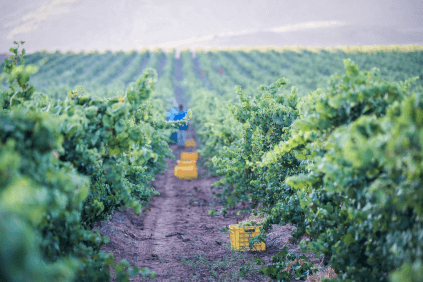 The terroir
The soils of the De Wetshof vineyards are characterised by their high lime content and the optimal pH value associated with this. Each of the vineyards has individual soil characteristics, which in turn affects the characteristics of the individual wines.
While the Chardonnay and Pinot Noir, which are rooted in the rocky siliceous soils, have mineral aromas and a citrus note
the wines that grow closer to the river Breede have a fuller, denser flavour thanks to the high clay content in the soil.
It is precisely this reflection of the terroir in the wines that winemakers around the world strive for. De Wetshof achieves this in an excellent, elegant way.
More information about De Wetshof Estate
Address
Company Name:
De Wetshof Estate
Street:
R317
City:
6705 Robertson
Country:
South Africa
Region:
Westkap
Continent:
Africa
Contact & Web
Website:
https://www.dewetshof.com/
E-mail:
[email protected]
Facebook:
https://www.facebook.com/dewetshofwines/
Twitter:
https://twitter.com/DeWetshofWines
Telephone:
+27 2361 51853
Fax:
+27 2361 51915