No results were found for the filter!
Sustainability and organic is trendy - at Fetzer Vineyards even before it got cool.
Fetzer Vineyards Wines
The self-proclaimed earth friendly winery from Hopland in California presses wine according to the motto: what is good for the earth is good for the grape. And because of Fetzer's well-balanced and taste-intensive wines, why turn back?
Fetzer Vineyards wines from Mendocino County
Since 1968, when founder Barney Fetzer transformed a piece of farmland into a thriving vineyard, the Fetzer Vineyards has been considered a pioneer in sustainable viticulture. But not only that; Fetzer is also considered the first winery in California to grow white grape varieties such as Chardonnay, Gewürztraminer and Riesling. The Sundial Chardonnay is the godfather of the visionary approach and has been winning over tastes since 1981. The 1000 Stories Zinfandel, a crimson red wine for festive occasions aged in barrels used for Bourbon, has no less to tell. Fetzer Vineyards attaches great importance to nature and therefore the individual sites with their unmistakable characteristics. To this end, the winery maintains plots in the most sought-after wine regions throughout California, yet still maintains its deep roots in the Mendocino Valley. Whether at Eagle Peek or Valley Oaks, the natural vineyards are the origin of Fetzer's award-winning top wines.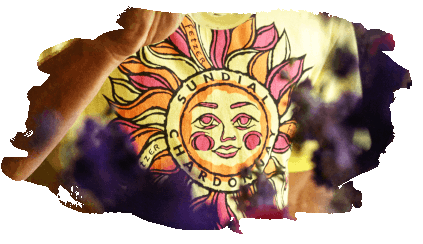 Grape varieties of Fetzer wines
The Fetzer Winery cultivates numerous hectares in Northern California as well as other vineyards in the southern Monterey Valley and even some plots in Chile. This results in a wide range of grape varieties:
Cabernet Sauvignon
Syrah
Ruby Cabernet
Merlot
Chardonnay
Sauvignon Blanc
Pinot Grigio
Zinfandel (Primitivo)
Riesling
Pinot Noir
Gewürztraminer
Petit Verdot
The best of nature, the best for nature
A natural and sustainable approach is rooted in every facet of the Fetzer Vineyards winery. Today, the winery is greener than ever, with lower CO2 emissions than other wineries. Energy is generated 100% from wind and solar power. The water management is completely geared to not wasting a drop. With every measure, the Fetzer Vineyards focuses on complete waste separation and recycling. Social and ecological responsibility is taken seriously at the Fetzer Farm, from the vine to the finished bottle. To this end, the winery continues to develop step by step and vintage by vintage. The only thing that hasn't changed in its 50-year history is the pure and uncompromising quality of the Fetzer wines, which are in harmony with nature.
More information about Fetzer Vineyards Weine
Address
Company Name:
Fetzer
Street:
12901 Old River Rd.
City:
95449 Hopland, CA
Country:
North America
Region:
California
Continent:
America
Contact & Web
Website:
https://fetzer.com/
Facebook:
https://www.facebook.com/fetzer
Twitter:
https://twitter.com/fetzerwines
Company
Year of Incorporation:
1968