No results were found for the filter!
Viticulture since 1648
The Weingut Kesselring is located in the beautiful, small wine village of Ellerstadt in the Palatinate. In the year 1648 the story begins.
The Kesselring winery family has been dealing with grapes, vineyards and vines for a really long time. The amazing thing about the story - the Kesselrings never used the grapes for their own wine production. But then came Lukas...
The winemaker Lukas Kesselring
Since his childhood days, Lukas Kesselring had had the dream of finally being able to vinify his own wines in his own winery. After various internships abroad and a completed study of viticulture in Geisenheim later, the time has finally come - Lukas Kesselring presses his first own wine in the family winery. Since 2012 he is not only the winemaker but also the owner of the Weingut Kesselring.
"I see the tradition of our winery and wine production not only as a duty but also as a way of life that needs to be embodied. For me, making wine is the combination of profession and hobby." (Lukas Kesselring)
Thinking ecologically
Apart from the fact that Lukas Kesselring now vinifies his wonderful wines with the specially grown grapes, he also switched to organic cultivation of the vines in 2009. It is a sign of respect for nature to refrain from using synthetic plant protection products.
Qualified soil preparation, committed and environmentally conscious work in the vineyard and modern machine technology are also a guarantee for the highest grape quality at the Weingut Kesselring.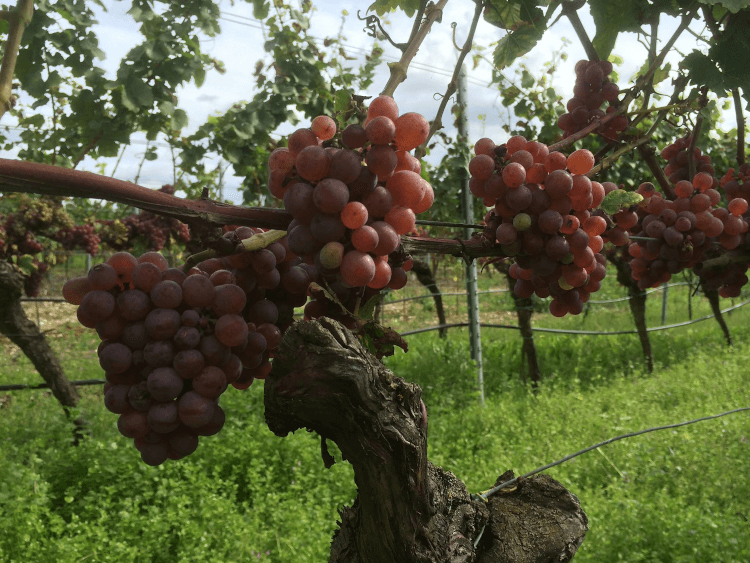 The vineyards
The Weingut Lukas Kesselring cultivates a total of 25 hectares of vineyards. The vineyards are located on the Mittelhaardt in the immediate vicinity of the deutschen Weinstraße. In addition to the sunny, mild climate, the vines can thrive on sandy clay and pebble soils. Amongst others, Kesselring cultivates the following grape varieties:
White grape varieties
Riesling
Chardonnay
Pinot Blanc
Pinot Gris
Muscatel
Gewürztraminer
Red grape varieties
Portuguese
Dornfelder
St Laurent
Pinot Noir
Frühburgunder
More information about Weingut Lukas Kesselring
Address
Company Name:
Weingut Lukas Kesselring
Street:
Haardtstraße 12
City:
67158 Ellerstadt
Country:
Germany
Region:
Rheinland-Pfalz
Continent:
Europe
Contact & Web
Website:
https://www.weingut-kesselring.de/
E-mail:
[email protected]
Facebook:
https://www.facebook.com/weingutkesselring/
Telephone:
+49 (0)6237 6906
Fax:
+49 (0)6237 800694
Company
Year of Incorporation:
1648
Company Owner:
Lukas Kesselring
Wine
Cellarmaster:
Lukas Kesselring
Vineyard Area:
25 ha
Cultivated Area:
Palatinate
Cultivated Vineyards:
Ellerstadter Kirchenstück, Ellerstadter Kastanienbusch
Organic Certificattion:
DE-ÖKO-022