No results were found for the filter!
Ecclesiastical and noble viticulture
The German Weingut Robert Weil in the Rheingau region has a long tradition of ecclesiastical and noble viticulture. As early as 1867, Dr. Robert Weil acquired the first vineyards in Kiedricher Berg and became resident in Kiedrich eight years later when he took over the estate of the noble patron of the arts Sir John Sutton.
Popular everywhere
The Rieslings from the house of Robert Weil enjoyed great popularity at many of Europe's imperial and royal houses. In 1920, Robert Weil's son Wilhelm took over the management of the estate and was challenged in his work by World War II. However, he managed to take such good care of Weingut Robert Weil that by the 1950s, friends of wine were once again welcomed to Kiedrich.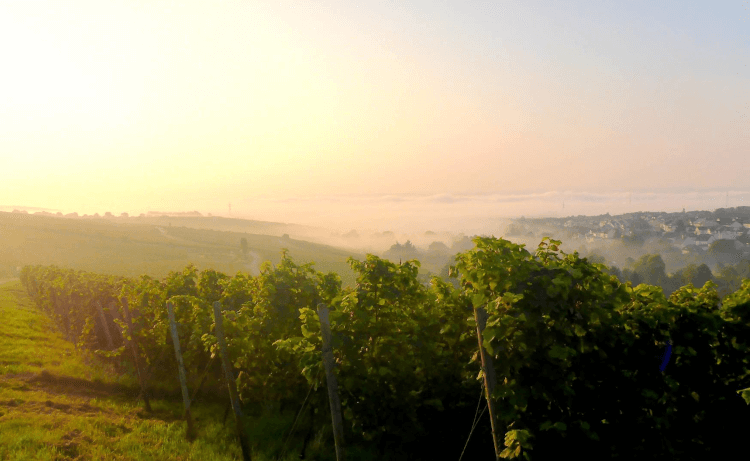 His son Robert, who managed the winery from 1959, helped Weil's Rieslings gain international attention. The once middle-class winery had established itself among the Rheingau vineyards.
In the fourth generation
Since 1987, the great-grandson of the founder, Wilhelm Weil, has been responsible for the winery and combines the long winegrowing tradition of the house with modern knowledge of viticulture. He does without herbicides and fertilizes the vines, some of which are more than 50 years old, exclusively organically. At Weingut Robert Weil, the intensive selective manual harvest rarely begins before October and lasts up to 17 passes. The results are internationally acclaimed, high-quality Rieslings.
More information about Weingut Robert Weil
Address
Company Name:
Weingut Robert Weil
Street:
Mühlberg 5
City:
65399 Kiedrich
Country:
Germany
Region:
Rheingau
Continent:
Europe
Contact & Web
Website:
https://www.weingut-robert-weil.com/
E-mail:
[email protected]
Facebook:
https://www.facebook.com/WeingutRobertWeil
Telephone:
+49 6123 2308
Fax:
+49 6123 1546
Company
Year of Incorporation:
1867
Company Owner:
Wilhelm Weil
Wine
Cellarmaster:
Christian Engel und Fabian Kretschmer
Vineyard Area:
90 Hektar
Cultivated Vineyards:
Kiedricher Gräfenberg, Kiedricher Klosterberg, Kiedricher Turmberg
Agricultural Methods, Cultivation:
selektive Handlese